One integration – Infinite Payment Solutions
Previously known as TradeTech Group. Now unified under a single identity Finalto along with their B2C brand Markets.com – is the leading provider of trading and investment services.
Playtech is the gambling industry's leading software and services supplier and partners with many of the world's leading regulated online, retail and mobile operators, land-based casino groups, government-sponsored entities such as lotteries, and new entrants opening operations in newly-regulated markets.

Delasport is an internationally known software company, providing development, support & maintenance of Online Sports Betting & iGaming software solutions.

WooCommerce -The most popular and customizable eCommerce platform for building your online business. Extendable, adaptable, open source - we give you the control to sell anything, anywhere. Beautifully.

Backpack delivers a leading financial All-in-one back office SaaS solution, helping financial services companies grow their revenues & maximize their business operation efficiency.

TradeCore is a fintech startup based in London and Belgrade that builds innovative tools for the retail trading and broader financial services industry.

BetConstruct provides affordable yet comprehensive solutions for gaming companies of any size, enabling all to compete on equal footing. BetConstruct believes in a diversified market where all operators have the tools and the support necessary to achieve their desired level of growth and success.
BOSS. develops gaming platform, sportsbook and betting services, land-based casino software, affiliate system, payment solutions, own online casino slots and White label solution. BOSS. Gaming provides consulting services and helps to get a license, develop strategies, manage purchased online casinos, offers technical and operational support and assists clients with getting business results.
Popcorn offers you our state of the art CRM which is fully integrated with MT4, telephony, auto dialer and an affiliation system.
Antelope Systems is an innovative tech provider. Their main goal is to provide you with one systems that will answer all of your call center business needs.
OMEGA Systems is an Enterprise Systems Software and Consulting company providing an independent gaming management platform for Operators, Aggregators, Agency and Shop Solutions. We provide bespoke Gaming Platform Development for Gaming companies worldwide. Integrated with in excess of 100 Third party systems, our solutions are intelligent, scalable and cost effective
PandaTS, the industry leader since 2006, specializes in creating cutting-edge technology tailored for online brokerages.Our strength lies in fostering strong partnerships and providing you with solutions that streamline operations, freeing you to focus on growth. We regularly update our existing line of products and are constantly bringing new product innovations to the online brokerage industry. 📱 Mobile Apps✔️ WebTrader✔️ PandaCRM & Client Area ✔️ SimpleX - simplified trading✔️ Cooma - a social trading solution
Xcritical is a software development company which focuses on solutions for Forex industry businesses, and has offers a variety of products for both small and large e-trading service providers.
XValley Technologies Ltd offers to brokers/dealers a full-suite package consisting of a FIX API Matching and Pricing Engine, a Trading Platform, a WebTrader, a CRM tool, an Admin/Config tool, a Risk Tool and a Marketing/Sales website widgets.
Customer Acquisition and Management Fintech CRM Platform – Skale technology stack is finance-specific and designed to support customer acquisition and management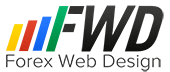 Forex Web Design are market leaders in the design, development and support of Financial services websites and integrated tools.

LottoCiti is a technological company that develops lottery platforms and games. LottoCiti, as a B2B Lottery Platform, provides all solutions for establishing and managing your own online lottery business.
Zoho make smart software for growing businesses, helping you attract, retain, delight customers and grow your company into a customer-focused organization.
FXBackOffice All-in-one solution for Forex brokers which includes the entire Back office setup, Client's cabinet and Partnership area.
Lean Work is a leading SaaS provider which specializes within the FX industry.
Founded in 2011, Scaleapp develops large scale consumer and business applications. Now with more than 2 million active users a month on Android and iOS.
Nesthorn - Development and marketing of web- and mobile-based software solutions for the stock market, for online gambling and similar applications.
Finosoft is a user-centered omnichannel CRM solution for brokers, designed to revolutionize the back office of the brokerage industry. The new integrative system gives brokers seamless control over all the CRM needs, for better management and better results. Focus on what matters, when it matters most.
Key Data's mission is to help people and organisations achieve their goals with their data using the latest technologies.Our focus is to assist organisations strive towards self-service visual analytics by building up their internal capabilities and supporting them as they need.
Gnu Host is a reliable provider of affordable Web Hosting (Shared & Reseller), VPS Servers and Domain Names, as well as free tech support.
WordPress.com websites and blogs are free with the option of adding upgrades such as personalized domain names, custom CSS, video storage, and more. In comparison, a self-hosted WordPress.org site does not have upgrades and must be installed on a web hosting account separately.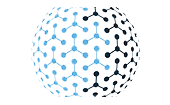 Finantick is a leading provider of white-label Crypto Currency and Forex CFDS trading platforms.
LiveMarkets was founded by a group of dedicated cryptocurrency optimists who have massive experience in the financial markets. We strongly believe that cryptocurrency is the future of money, and we aim to provide the best trading environment for global cryptocurrency investors and traders.
Match-Trade is a fully integrated forex technology company that delivers turnkey matching engine solutions to all forex market participants.
OTSO is a Fintech company based in Shanghai. We specialize in helping Forex brokers establish their business in China and across Southeast Asia.
SBTech is the iGaming industry's leading provider of sports betting solutions and services to top gaming operators in regulated markets.
Tradologic is the leading binary options trading platform provider, offering innovative solutions to the financial trading and gaming industries.
PROFTIT is a multi-dimensional cloud based management and optimization system, that provides a complete business automation solution for Finance and Gaming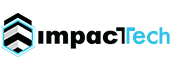 ImpacTech - builds data-driven, AI-powered software that creates a highly personalized experience for customers which strengthens the bond between a company and its customers and generates more business and loyalty.
Zendesk is a service-first CRM company that builds support, sales, and customer engagement software designed to foster better customer relationships.
Salesforce is the enterprise cloud computing company that is leading the shift to the socially connected businesses.
Nullpoint Technologies offers tailored software solutions for the Forex and Binary Industries.
HubSpot is a leading growth platform. Thousands of customers worldwide use HubSpot's software to transform how they attract, engage, and delight customers.
Spectre.ai is a financial online trading platform that allows traders to trade in a high frequency with low risk in the financial markets. By utilizing cutting-edge, crowd-sourced technology, Spectre.ai matches traders against an embedded liquidity pool or other traders on the Spectre trading platform. Spectre.ai also offer white label solutions.
Tradesmarter is a leading b2b technology provider, offering state of the art mobile-web trading platform for the retail FX & Derivatives trading industry.
ParagonEX Dynamic is a superior financial technology provider dedicated to the business owners who are bound to get full advantage of the limitless Brokerage opportunities.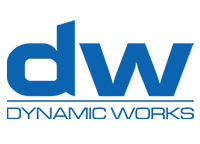 Dynamic Works develop and deliver state of the art Fintech & Regtech CRM, Back Office KYC, AML & Client Self Service Solutions mainly for Financial Organizations.
Kenmore Design is a recognized technology provider for the Forex industry. They offer flexible web solutions for the 21st century web-powered brokerages.
CurrentDesk creates next-generation software for FOREX brokerages, designed to streamline operations, increase data visibility and grow the business.
TechySquad provide a portal for forex brokers & traders with a built-in structure to track all your trader's data (deposits, withdrawals, money transfers, etc). The multi-level IB system is aimed at focusing the maximum no. of traders forming the hierarchy.
UTIP Technologies is a leading provider of solutions for the Forex and crypto industries, offering their own FX platform, market data and assisting with legal services that boost their clients' business.
FYNXT is a solution for FX/CFD brokers to manage their Clients, IB's, Compliance, Sales & Operations. The platform can be connected to MT4/MT5 and other reputed trading platforms instantly.
Vtiger CRM is an online software that helps businesses grow sales, improve marketing ROI, and delivers customer service.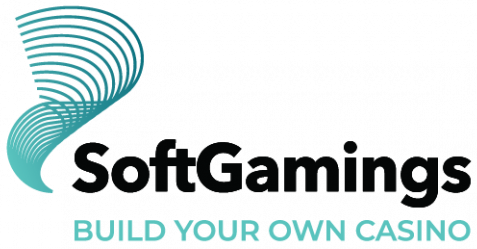 SoftGamings is a leading iGaming developer since 2008, offering clients turnkey and white label casino solutions, all top game providers under a single integration, licensing and banking solutions, and more.

Groove Gaming is an online casino management system offering services to every operator who wants to offer casino games, sportsbooks, and lotteries. It's based on Groove Hub, which offers API and instant access to leading suppliers in the iGaming industry.
ForexCats innovative product provides a wide range of services for Forex Trading including Web-trader, CRM, and Tech Support.

SOFTSWISS is an international company, an iGaming software expert, and the very first online gambling software company to start working with cryptocurrencies. Today, SOFTSWISS is a recognized industry leader in iGaming software solutions development.
A new generation of professional software that helps brokers and exchanges manage their customers, admins and IB-partners in one place. Access the Trader's Room, Client's Сabinet, Back Office CRM and Client's Portal.

Spotex provides foreign exchange technology and liquidity solutions to leading global brokers and institutions. Spotex's modular technology enables FX brokers and institutional market participants to create their own, innovative trading paradigms. These include disclosed DMA liquidity pools for Institutions and discrete liquidity hubs for Brokers as well as direct access to a low-latency ECN.
Fair Trading Technology is a rapidly growing technology provider; creating new and innovative solutions for the day-to-day problems that online brokers and their clients face. Founded by traders with a need to connect platforms and liquidity providers in a seamless, transparent fashion; their technology has been the spearhead of fintech business across the globe.

Altenar is a sportsbook software provider offering from 'software-only' products to the provision of a fully-managed sportsbook platform stack. Altenar's software is developed in-house, powered by premium-quality data feeds.

XLarge Software focuses on creating premium software for betting shops, offering a comprehensive range of products and services which are needed to operate betting shops within regulated and unregulated markets.

PLUGIT is a certified provider of trading technology solutions and services to the global financial trading industry. Since 2012, PLUGIT products have led the line in smart Forex trading technology that makes a tangible difference to Forex brokerage businesses worldwide.

Modulus is a US-based developer of ultra-high-performance trading and surveillance technology that powers global equities, derivatives, and digital asset exchanges.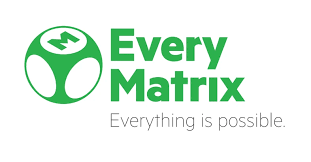 EveryMatrix is a leading B2B provider delivering iGaming software, solutions, content and services for casino, sports betting, payments, and affiliate/agent management to Tier-1 operators as well as to newer brands. The platform is highly modular, scalable, and compliant, allowing operators to choose the optimal EveryMatrix solution depending on their needs and existing in-house technology and capabilities.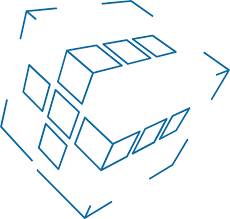 The dot.iGaming turnkey solution is an A to Z solution for online gambling operators, with the ability to fulfill the needs of all types of operators, from start-ups to seasoned white-label casino veterans migrating to our platform. The products and services of dot.iGaming are perfected and consist of Software Solutions (platform), front-end full responsive products, APPs (iOS, Android and PWA) and consultancy services, all related to the ever-growing iGaming industry. The dot.iGaming team consists of B2B and B2C industry experts and highly skilled developers, who are supported by an awesome office-team.

Bespoke Technology focuses on providing holistic technology solutions backed by high levels of customer service from our amazing team of technicians.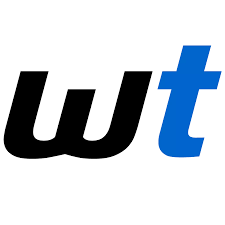 Wallettec creates bespoke tools and payment methods that supports their clients succeed in the African market. Unlike broad-focused operators, Wallettec specializes in industries like Sport Betting and FX Trading. They're experts in helping global companies tap into the African markets.